On Wednesday 7 June 2023, a few lucky members of the Committee, along with local Member Vicki Howard, attended the official "unveiling" of the new plaque at Miss Midgley's Hotel at 135 James Street.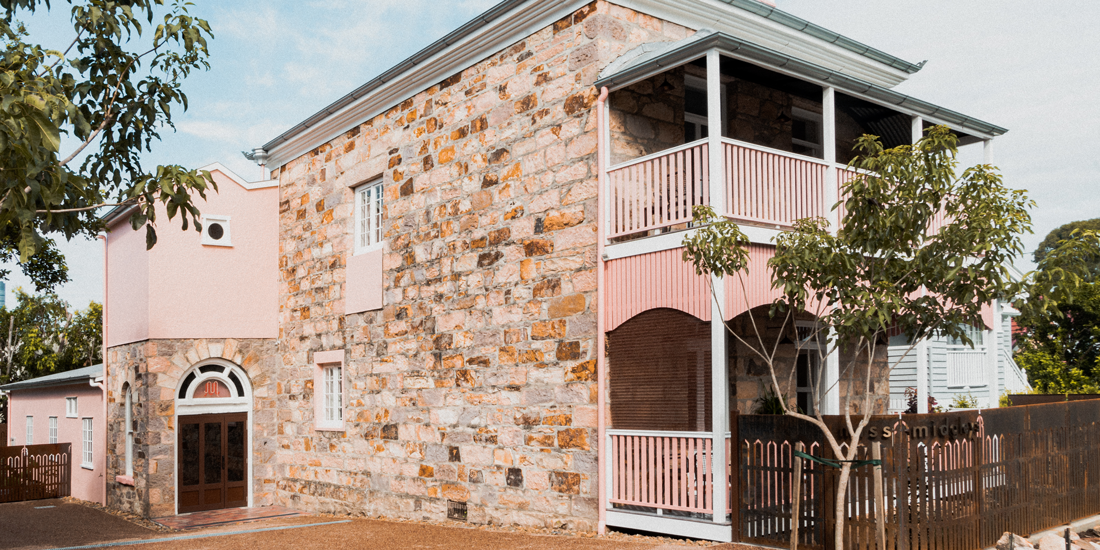 We were welcomed by the proprietors, Stephen (a retired senior surgeon) and Lisa (an architect) White, who gave us an exclusive tour of the building. Previously known as the Pink Flats, the whole structure has been very thoughtfully restored inside and out including keeping the original colour schemes.
The restorations were managed by Lisa, and her designer daughter (also an architect), Isabella White.
The photos show just some of the features, eg the internal exposed brickwork showing the alterations made previously over time.
A more comprehensive description is given here.
The plaque had, in fact, been erected some weeks previously and had attracted quite a bit of interest from the passing parade. It was designed by Gerard Benjamin under the auspices of the Historical Society. The proprietors were so pleased with the result that Lisa commented:
There are so many people stopping and reading it. We can't believe it. Thank you all so much for organising and delivering such a lovely product.
Thank you, Lisa and Stephen, for a most enjoyable experience.