Saturday, 23 September | 2PM

IN 1911, Arthur Joseph Deakin and Daniel Evans formed a partnership that would have far-reaching significance for Brisbane.
From humble beginnings as an engineering supply business, Evans Deakin Industries (EDI) grew to be a successful steel manufacturing company, responsible for such iconic Brisbane landmarks as the Story Bridge, the Grey Street Bridge, Anzac Square, the AMP building and the Mater Hospital, among many others.
September Meeting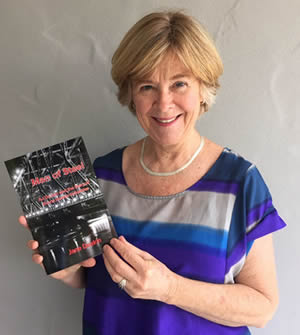 At the September meeting of the New Farm and Districts Historical Society, we are fortunate indeed to have Jane Deakin, the granddaughter  of AJ Deakin to speak about her grandfather, the 'man of steel', as her recent book is titled.
Her talk will chart the rise of EDI through two world wars, the Depression, post-war boom times and trade unionism, to the beginning of the end of Australian manufacturing in the 1970s.
Jane will also offer an insight into the personal life of this kind, energetic character, who, incidentally, lived in Bowen Terrace.
Come and meet Jane Deakin on Saturday, 23 September, 2-4pm.
Be sure to bring your friends, especially the engineering ones! For more information, please phone 0409 498 402.